Several years ago, CRM was already an essential tool for all companies. However, it was also something extremely manual. From paper and pen files to today's latest technology, customer relations have always been at the center of the most successful companies. Today, more than ever, it is an essential tool to have if you want to grow your business.
Over the next few years, we will see the software become enhanced and more popular, giving a huge advantage to those who stay up to date with efficient sales processes, more automated flows, better lead capture, and more.
A CRM should not only be a storage place where your customer information lives but a living entity that improves the relationship with your prospects and customers. If you are only saving data from your clients, you are not optimizing the platform.
First, you should check that the information is flowing correctly, that the systems you have in your company are integrated, and that the data navigate freely between platforms without being compromised. This is achieved with native integrations (HubSpot has a wide variety of integrations with all kinds of tools) or custom integrations (hiring a partner agency to develop the necessary tools).
When you're sure the data is reliable, it's time to get your team on the same page. The advantages of unifying processes and focusing your operation on the customer are aligning departments, defining SLAs (what the marketing and sales commitments are to prospects and customers), and focusing on the KPIs that are used. Remember that your goals must be SMART (specific, measurable, achievable, relevant, and timely).
After these basic steps, the fun begins. Maximizing your CRM includes automating processes and using artificial intelligence to obtain new prospects or qualify current ones. This is what I mean when I talk about modernizing your CRM:
1. Do Not Measure Your Success with Only Your Sales
Yes, it is true that the ultimate goal for any company is sales. However, when you measure the results of your CRM with only this metric, you are leaving out an essential part of the relationship you have with your customers. These are some of the metrics that you should take into account:
Abandoned Customers: Knowing the percentage of customers who stop using your product/service is crucial, as it can hint that something is wrong in your after-sales process or in the product itself. Remember that it is u

p to 25 times more expensive to get a new client than to keep an existing one

.
NPS: This metric should be very familiar to you and you always have to improve it. It is achieved with a simple question: Would you recommend this product/service to a friend or acquaintance on a scale of 1 to 10? 0 to 6 are detractors, 7 and 8 are passive, and 9 or 10 are promoters. With your answers gathered, subtract the percentage represented by the detractors from that represented by the promoters. This will give you a result between -100 and 100.
Renewal Rate: This metric is vital for companies that have subscription programs. It's about how many customers are renewing their contracts with your company. You can also measure it as a repurchase rate. It is a key indicator in knowing the potential growth of your company.
FCR or First Contact Resolution Rate: This number is key if you want to reduce friction with your customers and prospects since you will be measuring how many times your service team is managing to resolve doubts and pains without the need for your customers to wait.
Customer Retention Cost: You can obtain this number by adding all the investments made in a given period (tools such as a CRM, materials, additional promotions, etc) and dividing it by the number of customers you retained during that same period. You will have a clearer idea of ​​how much it really costs to keep those clients, and you will be able to further optimize your resources.
2. Integrate Your Tech Stack
A CRM that lives in an isolated silo is definitely not one that can be considered modern. One of the great advantages of having a robust CRM is that it can coexist naturally with other data sources and automation of your company. For example, having a calendar with all your reps integrated into the platform is crucial. That way, it will be easier for your clients and prospects to schedule follow-up calls or advice. Another essential integration is email integration since you can automate campaigns directly, follow up on problem-solving, and detect gaps in communication in a timely manner. The forms used and data capture of prospects is another integration that you cannot ignore as it will be the basis on which you can build the growth of your company.
Many current CRMs already have native tools of this type, but if you prefer to keep your systems separate, it is important that you take the time to integrate them and ensure that the data is flowing correctly between each software or platform.
3. Use it in a Client-Centric Way
In the beginning, a CRM was mainly used to carry out internal customer and prospect management, becoming a valuable but motionless asset. Today, a CRM must be seen as the central pillar in improving the customer experience in all possible areas, from the first contact until the end of their relationship with your company. It is no longer a marketing or sales monopoly, but rather an integrated system with customer service and support that allows all operational areas to have clearer visibility of customers and their relationship with your company. Thus, at each of the points of contact between the client and your brand, everyone will have the same information and will be able to offer a better experience to your users.
By making your CRM central to your customer experience strategy, you are not only modernizing your platform, but also the way you perceive your business and the way your customers experience your brand.
4. Automate
One of the great advantages of a modern CRM is how it allows processes that were previously tedious and monotonous to be automated. It's efficient, faster, and with a smaller margin of error because you stop depending on manual captures that have a higher risk.
From automated communication flows with your leads and customers (lead nurturing, lead segmentation and qualification, and the flow of leads within the sales pipeline), your CRM can do more than store information. Automation touches all the points of contact that your customers have with your company, offering a better customer experience. Automation translates into happy customers, which translates into recurrence, increased ticketing, a shortened sales cycle, and increased productivity.
5. Enrich the Data
Imagine having a prospect's work email when they fill out any form. You could have all the information you need (if they're your target audience, the size of their company, their goals, etc) instantly. This is achieved with data enrichment tools that optimize your CRM massively.
There are different specialized tools to enrich data that can be easily integrated with your CRM software, promoting a cleaner and more reliable database. Processes will become smoother for both you and the customer.
6. Segment and Personalize Your Communication
Having all your customer data stored on the same platform means you can define different parameters for each type of customer and prospect to offer a custom-made experience for each one.
When the correct flows are created, the communication that your clients receive will depend on where they are in the Buyer's Journey, the quality of the prospect, the type of company to which they belong, and more. Whether you do this directly from the CRM or integrate the software with emailing tools, this is one of the greatest strengths of a modern CRM.
7. Use it in All Areas
An obvious sign of modern CRM is how diverse it is, having it be the core part of all customer-related processes. Before, a CRM was the responsibility of sales or marketing teams, while customer service had other tools to work with. In a maximized CRM, everyone in the company can take advantage of shared information and connectivity to offer a more complete experience to end-users.
No information leaks between areas, there's no monopolized or hidden data, no obstacles in the processes. Having this openness and integration between departments encourages effective customer-centric operations which allows your company to grow faster.
If your strategy is truly customer-centric, then your CRM becomes a source of life. If your strategy does not have the customer at the center of everything, then it is time to rethink your approach.
Which CRM to Choose?
You have already seen what makes a CRM a modern tool, and HubSpot is perfect for this with its various automation tools, artificial intelligence, and hubs for each area of your company. However, choosing to work with HubSpot can be a bit intimidating. From deciding which service to choose to knowing how to integrate and manage it, expert advice is vital. After all, a poorly implemented tool cannot give you the results you are expecting.
If you'd like to learn more about HubSpot and understand how it can help your business leap into the future of modern customer management, I'd be happy to tell you more about it. Schedule a call with me, and I'd love to help.
Master HubSpot tools & unleash a world of endless possibilities!
Unlock Your HubSpot Powerhouse: Contact Us to Transform Your Digital Journey!
Start your onboarding
Ranya Barakat
Ranya is a serial entrepreneur with over 8 years of experience working on the HubSpot CRM. She loves pushing her sleeves up , and getting s*** done. When she is not running her HubSpot partner agency, you can find her upside down on her yoga mat.
Subscribe to our blog
The best information about inbound marketing, sales, guides and migrations.
Related Reads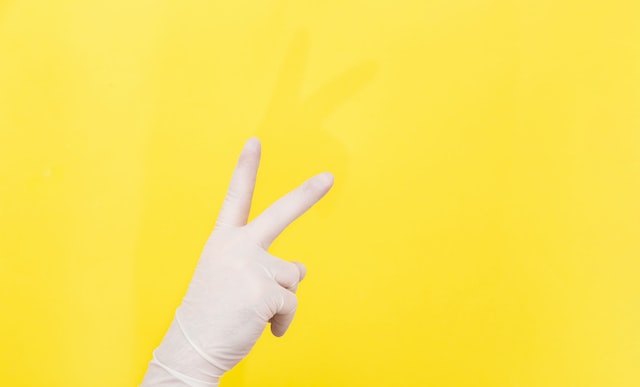 One hub or all hubs at once?
If you already work with one of the HubSpot Hubs and are starting to consider expanding your product portfolio to complement your operation ...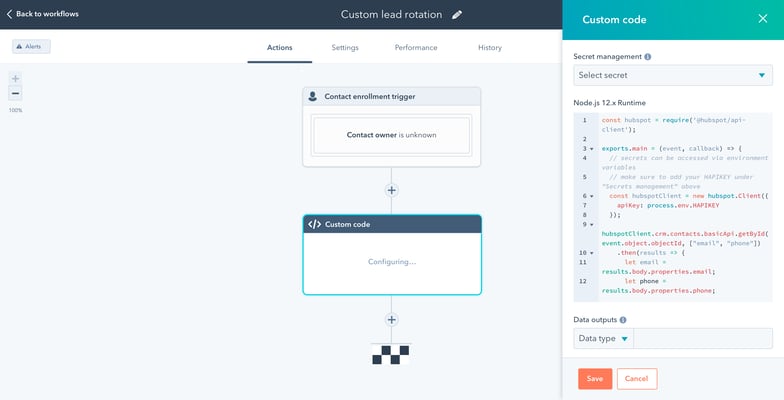 How Operations Hub Can Improve Your Data
Data quality is one of the most important concepts when it comes to your CRM and company success. Data, at the end of the day, is the ...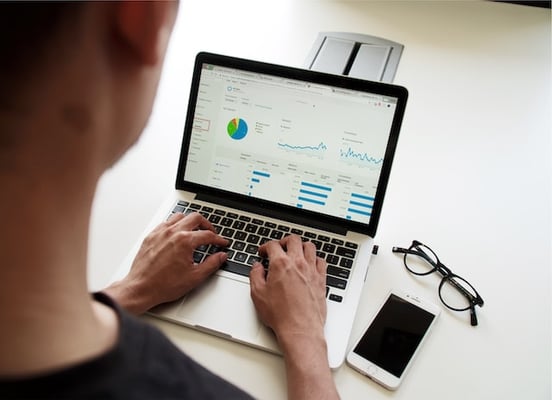 Steps for Successful Sales Enablement
One of the main questions when starting conversations about a new CRM is profitability. How quickly can this tool become profitable? One of ...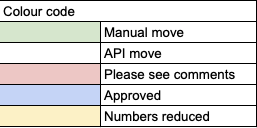 Clean Up Your HubSpot Portal or Migrate to a New One?
If your company had a bad HubSpot implementation, is undergoing structural change, is merging with another business, or is not getting the ...