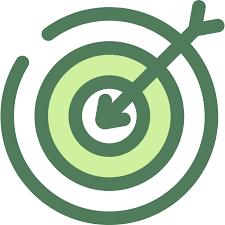 How Much Does a Migration from Salesforce to HubSpot Cost?
April 12, 2022
5 MIN READ
A crucial decision for your business is which software you'll use to store your contacts and manage your customer relationships. If you are reading this, you already have one of the most powerful tools on the market, Salesforce, and are considering migrating to a tool with scaling potential and different functionalities, HubSpot.
However, beyond the price changes between the different tools, a tremendous expense goes towards the migration of your data from one platform to another. How much is it?
As much as I would like to have a concrete answer, there is no one definitive price for all migrations because they depend on the data you're moving, the fields and objects you currently have, and how you want to migrate. That is why it can range from completely free to several thousand dollars.
Before starting a migration project, planning and defining the architects responsible for carrying it out ensures that things happen the way they should and that you don't lose time, money, or data.
Plan: In this step, you must define who will be responsible, map the data that's going to be migrated, and choose the objects and fields that you will use in the new CRM.
Clean: Before migrating, we suggest purging the data to remove obsolete and useless contacts that only generate noise in your ecosystem.
Choose the Migration Service: This is one of the main topics of this post. I will dive into this later.
Have the Software Ready: Set up your HubSpot portal with your users. Assign roles and permissions, define customizable objects, and choose how to display the data on your platform.
Execute: Define a migration date, and decide when data will stop entering the old CRM. Plan and make sure everyone in the company is aware of this project.
Free
A tool being free doesn't make it suspicious. It is an option that helps you migrate from one platform to another with basic functions.
This app is free on the HubSpot Marketplace, and to use it, all you need is a Salesforce Professional or Enterprise account. As a native HubSpot application, it's stable and ensures that information flows bidirectionally between both platforms. It's an easy-to-use, low-tech alternative, and if you were using Salesforce without much customization, it is a great option.
Although it offers support and is approved by both platforms, it is far from perfect. If you use the app for a complex solution that differs from its capabilities, you will need a support team to fix the mistakes that ensure. It's best suited for all things simple.
Paid options
These options have different tabs based on your needs, offering more flexibility than the free option without the costs of a custom migration.
Designed to work with most software available within the CRM universe, including Salesforce, this tool offers a clean migration with a clear price from the beginning. There are no hidden costs. To test it, you have to choose the information that you will migrate. The application will import 100 random accounts, allowing you to know the size of your base. Then, you can confirm if the data migrated correctly or if filters or mapped data are necessary for the actual migration. Those few steps prepare you to take your data from one software to the next.
Import2 costs are divided into 3 levels:
Basic - $499: up to 50,000 records and 10 custom mappings
Plus - $999: up to 100,000 records and 50 custom mappings
Premium - $1,499: up to 150,000 records and 100 custom mappings
It's easy to use, fast in migration, and straightforward from the beginning.
Trujay is an option that has its own cross-platform integration and migration widget. Similar to Import2, you test the tool with 10% of your contacts to check that their solution suits your needs.
The cost will depend on the type of service you require and not on the amount of data you migrate.
Manual - $199: Its most basic solution is a tool similar to HubSpot's native integration, where you manage the migration. It includes customizable fields, intuitive field mapping, and support via chat or email if necessary.
Assisted - 750 dollars: It is the same type of migration as before, but you have a Success Manager who ensures that everything works correctly. You can still verify mapping and receive direct support.
Custom - starting at $2,199: Here, the Trujay team takes control of the migration, taking care of everything. This migration includes customizable objects, custom modifications, and a complete team to support you and implement these features.
This tool integrates different platforms into your CRM while helping you migrate data between Salesforce and HubSpot. It keeps your records up to date and synchronized if you are not ready to leave one of the two programs. Skyvia is quite attractive since it's a powerful tool, but its cost is minimal compared to other solutions:
Free Plan: As its name indicates, it has no cost. The limitation is the number of records that can be synchronized per month (10,000), and the mapping functions are basic.
Basic: Starting at $15 per month, it holds 100,000 records per month (and can go up to 799 if you want to integrate 200 million records).
Standard: Starts at $75 per month for half a million records and allows you to schedule up to 50 data integrations per month.
Professional: Its base price is 399 dollars, and it includes a limit of 5 million records. It includes unlimited integrations and advanced and complex mapping.
Enterprise: This is a personalized option; it needs a call to be arranged.
True to its name, Syncsmart synchronizes data between two platforms to keep your contacts organized and up-to-date, with simple or custom-made objects. As a bidirectional integration, it works with different sources of information, alignment becomes easier, and it can be adapted to best suit the needs of your team.
Syncsmart has three different price plans that depend on the number of contacts and objects involved in the process.
Starter: For $300 per month, you can sync up to 50,000 contacts with two objects included.
Growth: For $600 a month, it offers double the number of contacts (100,000) and has six total objects.
Enterprise: You can sync up to 250,000 contacts per month and have 12 objects.
The downside of the Syncsmart pricing system is that an extra implementation fee is added to the monthly cost, increasing the price by up to 10 times.
They also offer custom-made integrations that you can buy directly from their website.
Specialized Services
These are complete services that have a support team. These types of migrations require more time and staff, so they can have higher costs and generally offer better results.
This HubSpot Platinum Partner agency also offers a simple migration that could be classified as cheap (only $600 per month) for 100,000 contacts, five email blocks, ten sales templates, and two landing pages. Its true strength is its custom migrations.
With 3 & Four, you are migrating basic contact data and taking all the previous work you still need: ​​email flows, historical data, automation, and more.
This type of migration includes a customer success team that helps with planning. Together you can decide which structures, objects, properties, and other data to migrate.
Since it is detailed, it is ideal for companies with large and complex databases or customized features.
We're a HubSpot Elite Partner, and it's our passion to help our customers grow using the full potential of HubSpot. The migration of data between different CRMs can be a real pain, so we created a strategic plan to help any company, no matter how complex their needs. We'll support you with the complete migration of your database and implementing the new tool.
Our process is simple: First, we design a strategy together with you to fully understand the needs of your business. Then, we clean and map the data; there is no use migrating useless contacts. Next, we carry out the migration, confirming that the data obtained during the migration is updated. Finally, we teach you how to implement and make the most out of the tool.
In the end, our priority is helping our clients with their migrations and ensuring that they fully benefit from HubSpot.
How much does a migration with CRM Toolbox cost? I'll give you an answer that probably won't be your favorite: It depends. It depends on the data (you saw it in all the previous options), the complexity of the information mapping, and the necessary customizations. A migration from Salesforce to HubSpot with us starts at $1,500. Before landing on a price, we need to have an evaluation call with you and define the strategy together.
Schedule a call with me. I'd love to hear from your company and help you find the best solution for your migration.
Master HubSpot tools & unleash a world of endless possibilities!
Unlock Your HubSpot Powerhouse: Contact Us to Transform Your Digital Journey!
Start your onboarding
Ranya Barakat
Ranya is a serial entrepreneur with over 8 years of experience working on the HubSpot CRM. She loves pushing her sleeves up , and getting s*** done. When she is not running her HubSpot partner agency, you can find her upside down on her yoga mat.
Subscribe to our blog
The best information about inbound marketing, sales, guides and migrations.
Related Reads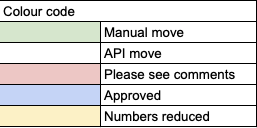 Clean Up Your HubSpot Portal or Migrate to a New One?
If your company had a bad HubSpot implementation, is undergoing structural change, is merging with another business, or is not getting the ...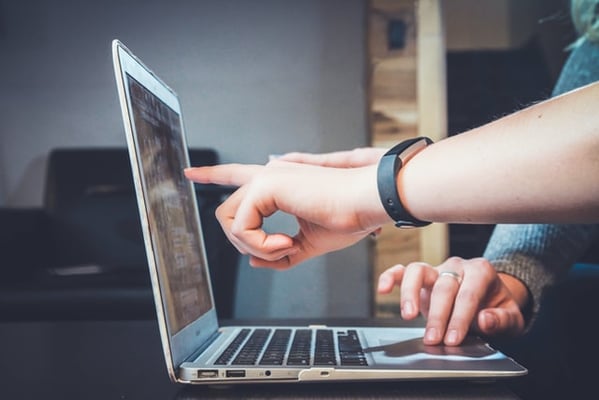 13 CRM Migration Tips
One of the most intimidating processes that a growing company (or one that wants a change) must go through is migrating from a CRM without ...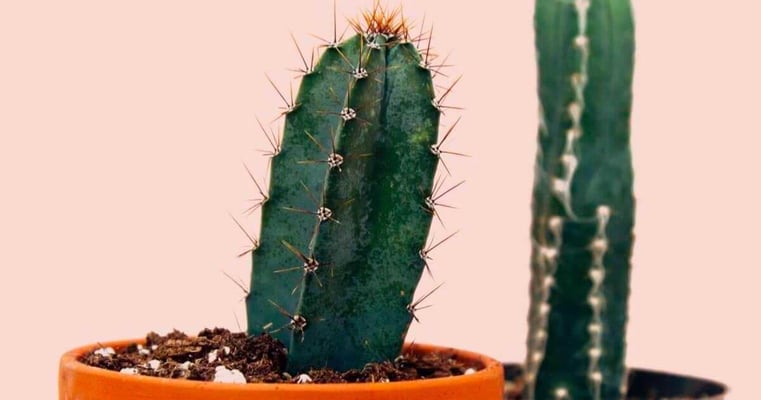 HubSpot vs. Pipedrive Which One to Choose?
If you are looking for a new CRM for your business, chances are you have seen Pipedrive and HubSpot names popup in many searches. Here in ...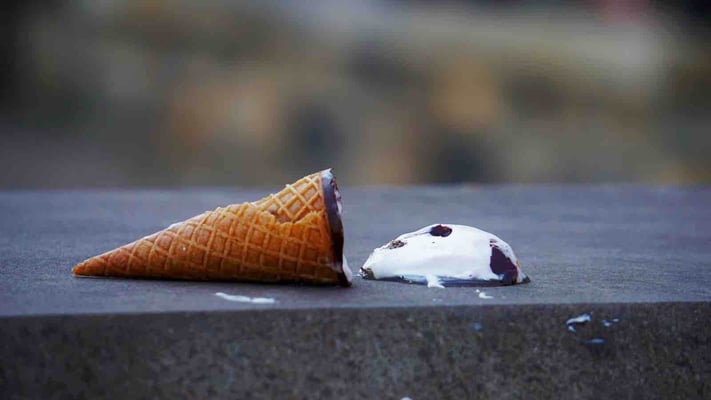 The 6 Biggest CRM Migration Mistakes
There are many reasons why a business may consider changing its CRM. Maybe the cost of the software is becoming too high, or perhaps they ...