Integrating e-commerce with HubSpot
March 30, 2016
3 MIN READ
"I want it perfect, I want it cheap, and I wanted it yesterday." Product managers, marketing, and sales teams are usually exposed to this kind of request, especially when graphic material is needed to be printed for a marketing campaign or an important event.
The rise of digital media has replaced the need for marketing collaterals to be printed. Businesses print less. Email marketing has replaced direct mail. PDFs have replaced printed brochures and catalogs. Apps on smart devices have replaced the use of menus in restaurants. And the list goes on and on.
In this context, printing companies face the tremendous challenge of competing with one another in a shrinking market. For example, Printonsale.com realized that they couldn't afford to compete only by slashing prices. Still, they need to automate their processes, from receiving an order to fulfillment to make the process faster, with fewer overheads, and an enjoyable experience to their customers and using Inbound marketing tactics to attract and delight their customers.
THE Printonsale.com CASE
How can a local printing company get the visibility needed to grow and expand its customer base? How can they offer better printing solutions or a better printing experience? How can they engage with clients and create a long-term relationship with customers in a market where many competitors are offering similar solutions?
Let's take a look at Printonsale.com, a Santiago Chile-based printing company that is very client-oriented and capable of answering almost every client requirement. Printonsale.com is an eCommerce online printing platform that has a 24/7 web platform. They offer a 48hours express print service, which is offered for free if they cannot fulfill the request within the time period addition to free graphic design if needed.
THE CHALLENGE
Printonsale.com needed to develop a strategy to stand out in the market as a client-oriented company, maximizing its resources to constantly improve client experience and grow a reputation in this regard.
Before joining forces with IDS Agency, Printonsale.com generated traffic to the website solely through Google AdWords. This resulted in zero-traffic days when Google AdWords were not running. In addition to that, Printonsale.com had traffic, with minimal lead conversion.
THE SOLUTION
An Inbound Marketing strategy appeared like the right thing to do.Printonsale.com developed an in-house e-commerce ordering platform and an ERP system integrated with Hubspot. Working with IDS Agency, the following was developed:
Integration of e-commerce contacts database with HubSpot
A client who adds items to the Printonsale.com shopping cart and then leaves it without checking out is not a lost client anymore. Through Hubspot API, Hubspot workflows, and webhooks,
Printonsale.com developed a Cart Abandonment Workflow which enrolls these clients in a drip-email campaign - emailing them 4 times over 5 days offering them help and advice to complete their order, offering them free graphic design if needed, followed by a personalized discount coupon to give them the last needed push to complete the order.
Weekly promotions
Benefits or discounts valid for one day only, every week. These campaigns are promoted through social media and email marketing to reach as many people as possible.
A landing page was created in Hubspot and promoted via email campaigns and social media. Using Hubspot API and workflows, every time a contact fills in the landing page form, the workflow triggers a webhook that sends a request to the eCommerce platform to generate a personalized discount code to be used with their orders.
Using HubSpot Forms API, the webhook submits a Hubspot form with contact information such as; name, email, and the generated discount code. Once the form is submitted, HubSpot workflow emails the contact their personalized discount code.
Monthly campaigns
We created "Print Friday," a monthly campaign that offers a scaled promotion. It starts with a 40% discount on all orders and every 3 hours the discount rate drops to 30, 20, and 10 respectively.
To do this, we created 4 different forms on HubSpot, one for each discount value; we added programming code to embed one for the 4 forms onto the page based on the time of the day. Finally, we created a Hubspot workflow that checks which form has been submitted, and based on that, it fires a webhook request to the eCommerce application to generate a personalized discount code and emails it to the contact.
Also, we have created 4 HubSpot workflows. Each of the workflows runs at the end of the discount time frame and triggers a webhook request to void the generated coupons when they expire.
So, for example, a client receives a discount code of 40% valid till 12 PM. So we created a workflow that runs at 12 PM to void all 40% discount coupons generated that day.
Pre-press and proof email Approval
When POS receives a file from a client, the company uses a program to do the pre-press process check and creates a PDF file, which needs to be approved by the client before printing.
The pre-press software uploads the file to Dropbox. We integrated this process with HubSpot using Zapier. First, we created a Zap triggered when a new file is uploaded to the Dropbox folder.
The filename has the following format clientname@email.com&job-id.pdf. The zap triggers a webhook and sends a request, including the filename and the link to download the file.
The webhook parses the filename to grab the customer email, and using the HubSpot forms API, it submits a form with the parsed email address and a link to download the file.
We also created a HubSpot workflow that automatically starts whenever the mentioned form is submitted and sends an email to the customer with the link to view the file and approve it.
THE RESULTS
246% increase in leads.
24% increase in abandoned cart reconversion - using workflows.
30% of the contacts came from social media.
50% increase in traffic through social media, organic search, and email marketing.
Master HubSpot tools & unleash a world of endless possibilities!
Unlock Your HubSpot Powerhouse: Contact Us to Transform Your Digital Journey!
Start your onboarding
Izzy
My name is Izzy and I am a co-founder of CRM Toolbox, an award-winning HubSpot Solutions Partner. I lead our team of consultants who provide professional guidance to help businesses implement the HubSpot CRM platform migrate, integrate their tech stack to HubSpot to create a seamless environment for sales reps to use. There is nothing I love more than solving the challenges that come up when someone wants to migrate an old system or integrate their tech stack with HubSpot - it's like a puzzle!
Subscribe to our blog
The best information about inbound marketing, sales, guides and migrations.
Related Reads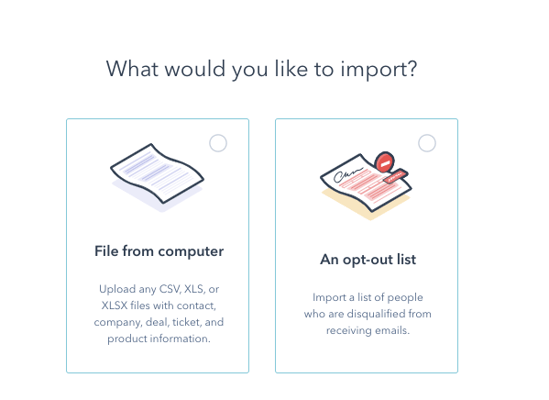 Manual Daily Job vs. 1 Time Integration
One of the main pains any company faces is how new tools are integrated into already established processes. Sometimes, this generates the ...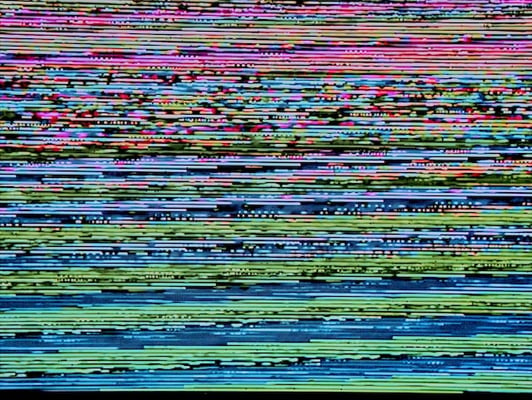 10 Problems From the Disconnect Between Systems and Data
One of the main consequences, when a company begins to grow, is the need to resort to different systems and programs to make the operation ...
HubSpot Stuff That Makes Us Happy :-)
One thing we love about HubSpot is that it's a platform that's always changing. The technology company constantly seeks to optimize the ...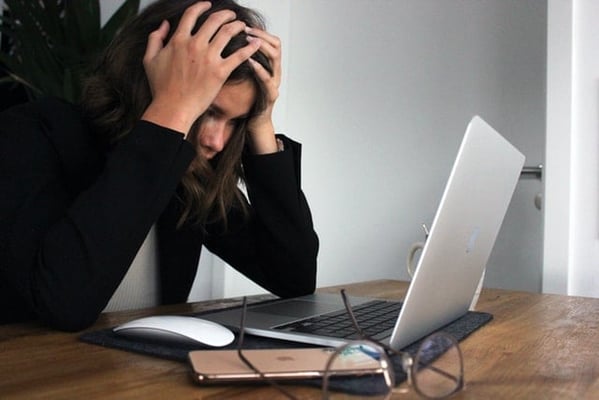 HubSpot Payments: The Essential Guide
If your business is growing rapidly and you need to take it to the next level, you may have noticed how painful and messy payments can be. ...