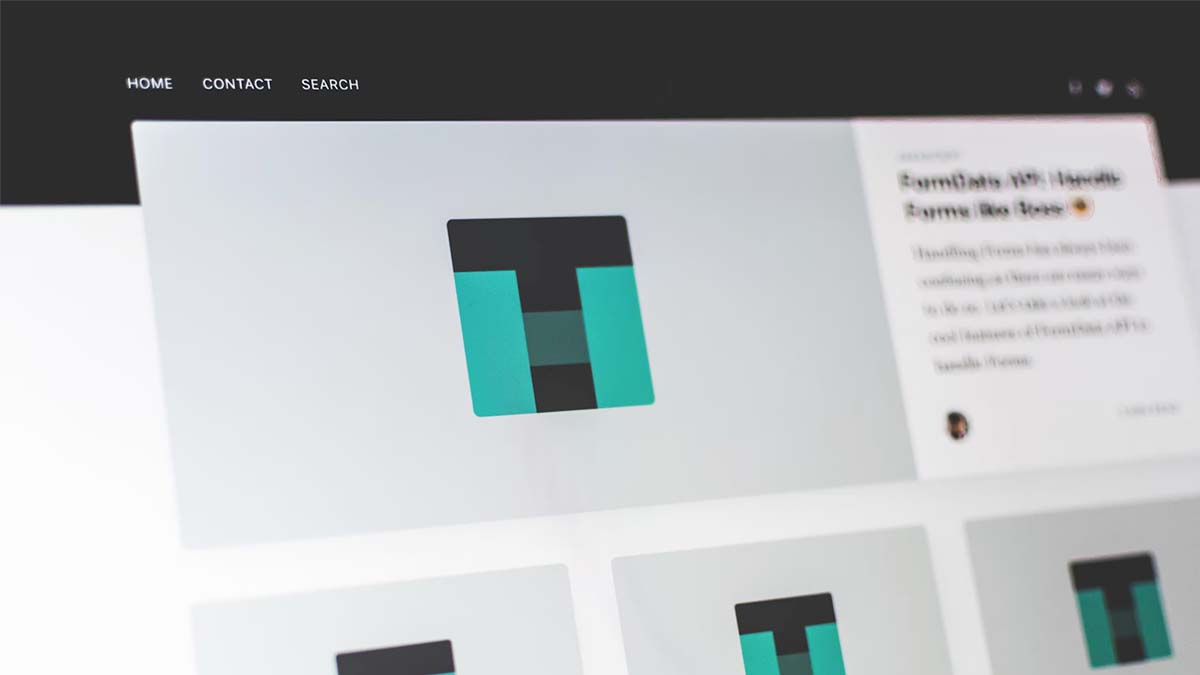 How to migrate your website to HubSpot
October 24, 2021
4 MIN READ
This article will discuss the steps needed to successfully and easily migrate your website to HubSpot.
Migration can be a critical part of your website launch, especially if you want to use the CMS's more engaging or lead capturing features.
HubSpot is flexible and can easily accommodate any website.
Before you begin migrating your site, it's essential to understand the CMS, so here are some basics about HubSpot...
What is HubSpot CMS?
HubSpot is a marketing and sales platform used by small businesses, big companies, and everyone in between. The CMS is the software you will use for your website to help manage content and create fantastic page designs!
Why consider HubSpot CMS for your website?
Here are a few reasons to consider HubSpot CMS for your website:
SEO recommendations to enhance your website.
Create customized digital experiences based on CRM data and track every visitor to your site in one place.
Website pages optimized for mobile and desktop.
Make edits easily without having to contact a developer or write any code yourself.
Reports analyzing the impact your website is making on revenue.
What is a HubSpot CMS Theme?
A CMS Theme is a customizable, well-designed structure for your website that will help support the content you create. HubSpot themes include page layout templates, pre-styled components, and a style guide to manage your website easily.
What is a HubSpot CMS Template?
CMS templates are similar to themes, but they offer a little more flexibility. Think of CMS Templates as an extended range of options that allow you to mix and match elements from the design style guide to build your unique layouts. If you are not confident in creating your designs, make sure you check out our HubSpot website.
What are the available options for HubSpot CMS Migration?
You have three choices when it comes to moving your website to HubSpot CMS Hub.
1. Let HubSpot do it for you.
The HubSpot Migrations Team offers a range of services that meet various business needs ranging from a personalized theme that matches your existing website and branding to a complete website migration.
HubSpot migration service has some limitations on what type of sites qualify for the service.
Here's a list of common elements that can't be replicated in your migrated site:
Database-driven pages
Login or members-only section
Mega menus, image-based menus, or menus with non-linked content (descriptions or paragraph content)
Ecommerce functionality
Calculators and other gizmos that use server-side scripts (some JS widgets may be possible)
Live chat (some JS services may be possible)
Most ads (many require server-side access to drive the ad networks)
Video files that are not .swf (.flv, .mov, .mp4, .wmv, etc.)
User-generated content (forums, ratings, etc.)
Progressive, multi-step forms or forms requesting Personally Identifiable Information
Your existing blog's comments will not be transferred over to your new HubSpot blog.
Third-party commenting platforms such as Disqus and Facebook comments will not be carried over.
Dealer locators.
Real estate listings.
Flash websites, Flash navigation, and Flash with embedded links/multiple files associated
Specific rollover effects, tables, anchor tags, or popups may change
Precise spacing, non-standard fonts, and column widths may change
Here is a link for more information about the HubSpot website migration service.
2. Hire a HubSpot Solutions Partner
Alternately, an independent HubSpot partner can handle the migration for you by taking your existing website and recreating it on the HubSpot CMS, migrating the templates, files, content, and functionality. This approach benefits you from quickly getting up and running in HubSpot rather than starting an entire web project.
3. Do It Yourself :-)
If you have your internal web developers on board, this approach may be helpful to you. HubSpot Academy provides courses to help your team learn about HubSpot development skills.
How to migrate your website to HubSpot
1- Audit your website
First, start by scanning your existing website using a tool like ScreamingFrog and export the result to a google sheet.
Examine your website scan to identify the different templates used in your website and group website pages by the template.

The standard templates in a typical website are:
Homepage
About page
Product/service page
Contact page
Blog pages
General landing page
2- Create a list of your webpages
In this process, you will use the export from Screaming Frog in step 1 to keep track of the pages on your site, now is an excellent time to examine your page titles, metadata, and any broken links and add notes to the sheet to fix in HubSpot during the migration.
During this process, you get a chance to check if there are any redundant pages to merge.
It's also an excellent opportunity to inspect how your webpage content is formatted. Maybe with some tweaks to reformat it into shorter paragraphs and line breaks for easier digestion, bite-size chunks.
3. Start building your site on HubSpot
After auditing your website and creating the list of web pages, you will start migrating template layouts and styles.
Once you build the templates, you will begin to recreate the pages you identified in step 2. It's essential at this stage that you:
merge the redundant pages identified in step 2.

write better meta descriptions and page titles

fix any broken links
4- Migrate your content into HubSpot
You can use a few options to migrate your website content to HubSpot; which one to use will depend on your website's size and the platform of your old CMS.
5. Migrate all your documents and images
This step will copy all images and downloadable documents from your old CMS to the HubSpot file manager.
If you want to quickly upload many pictures from one of your website pages, you can provide the URL of the page, and HubSpot will scour the linked page and allow you to add all of the images at once.
6. Add Redirects
It would be best to ensure that your visitors can find everything you have after creating all of your website pages and blog posts in HubSpot.
If you have changed any of your website page URLs or merged pages, you will need to add redirects from old URLs to the new ones.
7. Test everything
Now that your website is on HubSpot, it's time to test all pages, links, and form submissions on both mobile and desktop to ensure that your visitors have a pleasant experience.
8. Connect Your Domain to HubSpot.
Finally, you'll need to modify the domain name system (DNS) and update your DNS records to ensure that users view the new website when they type your website URL in their browser.
Here are some instructions you can use to connect your domain to HubSpot.
Are you looking to migrate your website to HubSpot?
We have helped hundreds of businesses successfully move their websites to HubSpot with no negative impact on rankings or availability at IDS. Our team has extensive experience in migrating WordPress, Drupal, Wix, and SquareSpace sites, so we know how important it is for your site to look and function just as well after the migration as before.
We also provide a free consultation service that will help you determine if moving your site is exemplary for you. If not, we'll tell you why!
You can rest easy knowing IDS will take care of all the technical details involved with migrating your website while maintaining its performance and ranking without any downtime or negative impact on user experience.
Click here to sign up for a free CMS migration consultation today!
Master HubSpot tools & unleash a world of endless possibilities!
Unlock Your HubSpot Powerhouse: Contact Us to Transform Your Digital Journey!
Start your onboarding
Izzy
My name is Izzy and I am a co-founder of CRM Toolbox, an award-winning HubSpot Solutions Partner. I lead our team of consultants who provide professional guidance to help businesses implement the HubSpot CRM platform migrate, integrate their tech stack to HubSpot to create a seamless environment for sales reps to use. There is nothing I love more than solving the challenges that come up when someone wants to migrate an old system or integrate their tech stack with HubSpot - it's like a puzzle!
Subscribe to our blog
The best information about inbound marketing, sales, guides and migrations.
Related Reads
HubSpot Stuff That Makes Us Happy :-)
One thing we love about HubSpot is that it's a platform that's always changing. The technology company constantly seeks to optimize the ...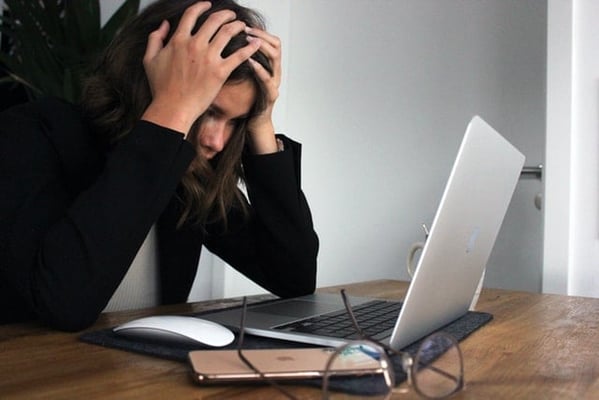 HubSpot Payments: The Essential Guide
If your business is growing rapidly and you need to take it to the next level, you may have noticed how painful and messy payments can be. ...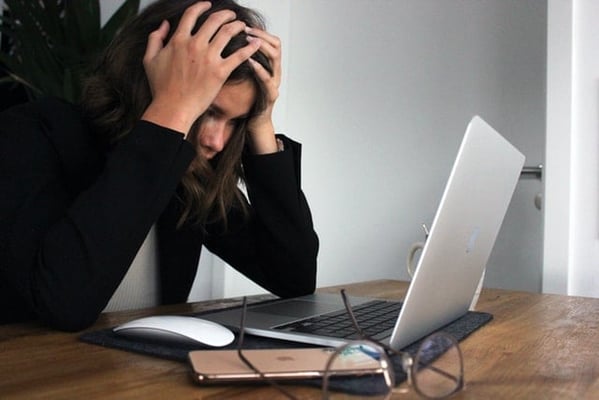 Common Problems with HubSpot and How to Solve Them
If you're considering switching from a simple CRM to HubSpot, you've probably noticed the numerous blogs and articles out there talking ...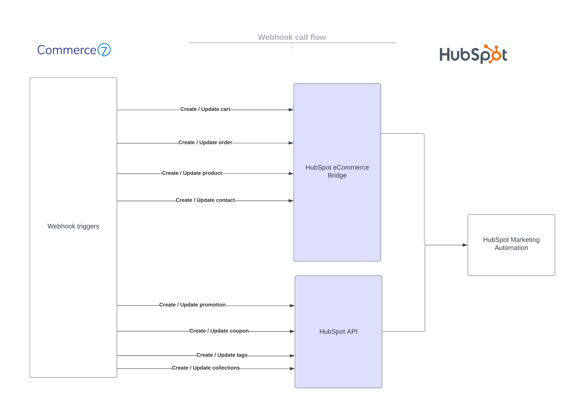 Data-Driven Marketing Strategy Using HubSpot Integration
Client Located just east of San Francisco in the historic Livermore Valley, Wente Vineyards is recognized as one of California's premier ...