HubSpot continues its mission to streamline business operations and centralize data in a customer-centric approach by launching the Operations Hub. Here, you can read how other companies are using it and its impact on your business.
Most operational teams spend 80% of their time putting out fires and correcting data or procedural errors. In comparison, only 20% of their time is spent creating strategies that add value to the user experience.
These teams often have the knowledge and desire to be drivers of change, but they are absorbed by solving day-to-day problem solving rather than driving growth. It's time to unleash their potential with a tool that will allow them to change the script.
The Operations Hub gives your CRM a boost to give it a more strategic feature. Keep all the information in one place with the ideal tools for a cleaner and more efficient operation.
Here are 3 game-changing features of the new Operations Hub:
1. Data synchronization.
As companies grow, it is normal to adopt several SaaS tools, which can cause a chaotic mix of systems that don't communicate with each other, resulting in data silos, inefficient teams, and a less-than-optimal customer experience.
To eliminate the friction experienced by your employees and your customers, you need your technology stack to be interconnected and constantly syncing data.
With the launch of Operations Hub, HubSpot's native integrations are powered by the leading integrations software (according to G2 data).
Traditional integrations are simple but rigid, whereas a custom solution can be powerful but with a high cost and code development requirement.
HubSpot's sync package packs all the power of a custom connector (bi-directional, with custom fields, filters, and historical sync) into a simple, code-free tool.
Your operational team will be free to troubleshoot integration issues with your business applications in sync, making them aligned and empowered. At the same time, your customers' experience will be as seamless and frictionless as possible.
2. Programmable Automation
With programmable automation in the Operations Hub, your automation is as flexible as you can imagine. Create custom, automated actions for every process - from weighted lead rotation to time management notifications to NPS - to keep your team efficient and your customers happy.
In HubSpot's standard workflows, your menu of automatable actions is predefined: send an email, rotate leads, among others.
While with customizable actions, you can build your workflows using JavaScript code and adapt them to your business logic for cases such as lead rotation, territory management, and delegation between teams.
Programmable automation includes 3 specific functions that you will only find in this Hub:
Programmable workflows with code.
Programmable bot actions with code.
Webhooks in workflows.
3. Information quality automation
Your users' experience can be as clean as the data that feeds it. Automate actions in workflows that typically consume time and resources.
Clean up your data properties, format proper names, numbers, etc., and more with out-of-the-box automation.
With HubSpot workflows, the data you manage will be automatically cleaned and controlled so your operations team can focus on initiating change instead of just performing these monotonous tasks.
HubSpot's Operations Hub includes higher limits on lists, workflows, and reports, so you can make sure your CRM goes as fast as your business.
Is the Operations Hub for you?
If you want to learn more about HubSpot's Operations Hub and how it can help you align the different teams in your company and improve your customers' experience, get in touch with our HubSpot experts, and we'll be happy to help.
Master HubSpot tools & unleash a world of endless possibilities!
Unlock Your HubSpot Powerhouse: Contact Us to Transform Your Digital Journey!
Start your onboarding
Izzy
My name is Izzy and I am a co-founder of CRM Toolbox, an award-winning HubSpot Solutions Partner. I lead our team of consultants who provide professional guidance to help businesses implement the HubSpot CRM platform migrate, integrate their tech stack to HubSpot to create a seamless environment for sales reps to use. There is nothing I love more than solving the challenges that come up when someone wants to migrate an old system or integrate their tech stack with HubSpot - it's like a puzzle!
Subscribe to our blog
The best information about inbound marketing, sales, guides and migrations.
Related Reads
HubSpot Stuff That Makes Us Happy :-)
One thing we love about HubSpot is that it's a platform that's always changing. The technology company constantly seeks to optimize the ...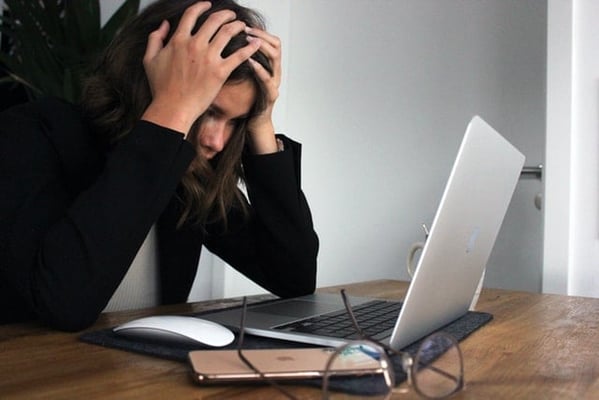 HubSpot Payments: The Essential Guide
If your business is growing rapidly and you need to take it to the next level, you may have noticed how painful and messy payments can be. ...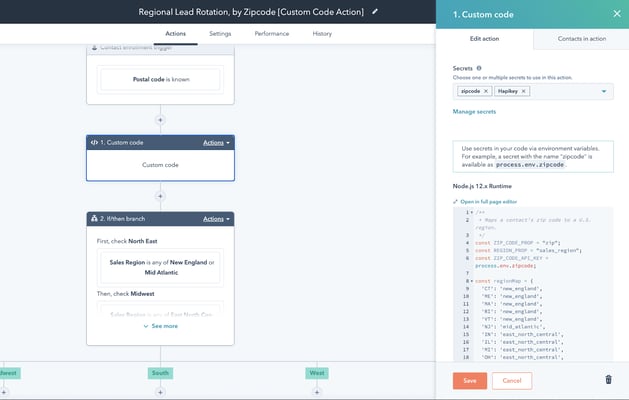 HubSpot Operations Hub: Advantages and Disadvantages
HubSpot's Operations Hub is the latest in a series of new features and improvements that the platform has launched in recent years, and it ...
How to do Account-Based Marketing (ABM) with HubSpot
Account-based marketing (ABM) is a powerful tool in any marketer's tool belt, especially if your annual contract value (ACV) is high and ...