If your business is growing rapidly and you need to take it to the next level, you may have noticed how painful and messy payments can be. With HubSpot Payments, you can create a better experience for your customers, accept payments immediately, and require fewer additional tools to your CRM. This feature gives you the freedom to put your resources and time towards more important things, instead of having to chase down charges and plug them into different interfaces.
What are HubSpot Payments?
This feature within every HubSpot Hub gives you the option to receive friction-free payments through your CRM. This applies to contactless payments from your site, event registrations, membership subscriptions, or even payments for digital content.
You can say goodbye to constant disconnections between systems and additional tools. With this feature, you can help your customers complete their purchase in a simple way.
Using HubSpot Payments allows you to quickly and securely digitize your business because you can accept payments immediately. This eliminates the headaches associated with manual payments and analog or third-party solutions that only create friction with your team and customers.
Speed ​​up your customers' purchasing process and save time by taking advantage of HubSpot's payment tools, which include payment links, recurring payments, ready-to-charge quotes, and much more. Additionally, payments within HubSpot can be combined with other platform features you already use, helping to automate and improve your customer experience.
Paid Links: You can create paid links directly from your HubSpot portal and embed them onto your website or share them directly with the customer via email, forms, meetings, chat or any other communication channel, making payments extremely quick and safe. Paid links are one of the most flexible ways you can build a full sales pipeline within HubSpot. You can use them for any service or product that requires a charge; it can be a one-time or recurring charge.
You just need to hover over the "Action Button" to find the URL and paste or embed it where needed.
Recurring Payments: This is ideal for clients who have a deal that includes several payments during the duration of the contract such as a membership, a monthly match, or constant donations. You can choose the frequency with which the charges will be made and the dates needed. With this solution, subscription records are also created within HubSpot. You have the freedom to do anything with these records, from using them in lists to automating workflows. This function is a solution that removes the need to remind your customers that it is time to make a new payment, further automating your sales flows, creating reminders for customers for upcoming payments, and activating flows for your collaborators, resulting in error and friction-free buying cycles for your customers.
Payment-Ready Quote: You can receive both single and recurring payments directly from a quote. This feature ensures that the quote and the payment system are in one place, creating an efficient sales process. When a client or prospect accepts a quote, they can directly enter their payment method, speeding up the flow between quote and deposit.
This solution gives you more alternatives in your sales. Best of all, it can be done in a few steps and does not require any complex code development. For example, you can use it in any of the following ways:
Paid Meetings: Connect HubSpot Payments with your meeting calendar so you can easily implement scheduling charges as an appointment. You can use it as a retention fee, as a way to block your schedule to avoid cancellations, or as a consulting strategy where you charge directly per scheduled hour.
Forms: A form is one of the most common ways to request a payment because it means the user is interested in leaving their data. With HubSpot Payments, you can include a payment just before the user finishes filling out the form.

Email Marketing Campaigns: It is also possible to add payment links within your marketing emails, creating point-to-point campaigns that end with a real transaction.
Manage Your Payments in the CRM Directly
With everything connected, receiving and organizing your payments is simpler, because every time a customer makes a payment, a record is created for that same contact, allowing you to take full advantage of HubSpot's automation and reports. This simplifies your processes, shortening times and manual operations.
HubSpot Payments helps provide a modern checkout experience for your customers by asking for the information they really need, without asking for more or less than required. With this personalized checkout, they can add the number of products or services they want, define what they are going to pay, and receive discounts with certain purchases.

In addition, you can create automation for internal flows so that your internal team has all the information at hand, with the possibility of integrating directly with QuickBooks for an efficient administration.


Questions We Have Been Asked
How are HubSpot Payments set up?
The first thing you need to do is create a HubSpot Payments account. This is in addition to your regular HubSpot account. To do this, you will require a certain level of control within the company, meaning you would have to be the owner, an executive, or a senior manager. If this does not apply to you, you need to add someone with this power to the account and make them a super administrator.
Navigate to the sales menu, then click payments to start the process. You will need approximately 15 minutes to fill out the questionnaire about the company and your role in it. Once you upload all the information to the platform, it will be reviewed and it will take between 2 and 3 days to give you a response.
Why is it necessary to upload my personal information, as well as that of the company I represent, in order to activate HubSpot Payments?
Payment processing is a sensitive issue that is governed by various financial regulations designed to prevent illicit practices such as money laundering, financing of terrorist entities, and other criminal activities. To comply with these regulations, HubSpot (as well as other payment processing services) need to verify basic information about businesses, their owners, and the individuals who serve as authorized representatives within payment accounts. These obligations are better known as "Know Your Customer" or KYC rules. In addition to these requirements, HubSpot also uses the information to prevent possible fraud that could affect the company or you in the future.
Are HubSpot Payments available worldwide?
For now, it is only available for companies located within the United States that have an account in a US bank. However, HubSpot plans to extend this feature to other regions.
What other requirements must I meet?
You must have a paid version of HubSpot. It can be any of the tiers: Starter, Professional, or Enterprise.
Your company may not be eligible for the feature if it is in a high-risk industry or sells products that are not approved by the brand. In this Stripe list, you will find the businesses that currently do not comply with HubSpot's standards and are restricted. Bear in mind that each case is analyzed individually depending on the situation, so this article is more of a guideline than a fact.
How secure is the payment tool?
To give you and your customers the best protection, HubSpot Payments has multiple layers of security to help keep sensitive payment information protected, which helps prevent any third party from stealing your information.


Can automatic payment confirmation emails be set up?
Yes, but this is only the beginning. With a basic setup, you can receive an email every time a transaction is made. Just go to the Configuration section, then Notifications, Email, and finally in Notification Subject select Payment.
In addition, you can create automated flows to receive notifications as needed. You can set up this feature to inform other members of your team at the same time.
Lastly. you can directly see from the HubSpot application if the payments are completed, pending, or in progress.
What payment methods do HubSpot Payments accept?
HubSpot mainly accepts three kinds of payments: credit cards, debit cards, and ACH transfers. However, you can choose if you will accept only cards, only transfers, or both for either one-time or recurring payments.
How much does HubSpot Payments cost?
If you compare it with Stripe or Paypal, the difference is not that much, but HubSpot is the most in your favor since in the other two payment processing companies, an additional fixed amount must be paid. In other words, they need 2.9% of the payment + a fixed amount. PayPal is 49¢, while Stripe charges 30¢ per transaction.
Is it possible to charge customers outside the United States?
Yes. If your company account is in the United States, you can process payments from customers around the world as long as they are made in dollars. HubSpot Payments supports all major cards: Visa, Mastercard, American Express, Discover, Diners, and JCB (Japan Card Bureau).
How can I get the most out of this tool?
Being well informed is the beginning of success with HubSpot Payments. If you still have questions about how to set it up, how to use cases, and how to use flows based on this feature, you can always go to the HubSpot Knowledge Base or HubSpot Academy. You can find additional information, examples, and good practices on both sites.
Additionally, if you want to know more about this platform or want help understanding what its benefits are, you can schedule a call with me. Together, we can talk about what your business challenges are, where you are today, and how you can use HubSpot to reach your goals.
Master HubSpot tools & unleash a world of endless possibilities!
Unlock Your HubSpot Powerhouse: Contact Us to Transform Your Digital Journey!
Start your onboarding
Ranya Barakat
Ranya is a serial entrepreneur with over 8 years of experience working on the HubSpot CRM. She loves pushing her sleeves up , and getting s*** done. When she is not running her HubSpot partner agency, you can find her upside down on her yoga mat.
Subscribe to our blog
The best information about inbound marketing, sales, guides and migrations.
Related Reads
HubSpot Stuff That Makes Us Happy :-)
One thing we love about HubSpot is that it's a platform that's always changing. The technology company constantly seeks to optimize the ...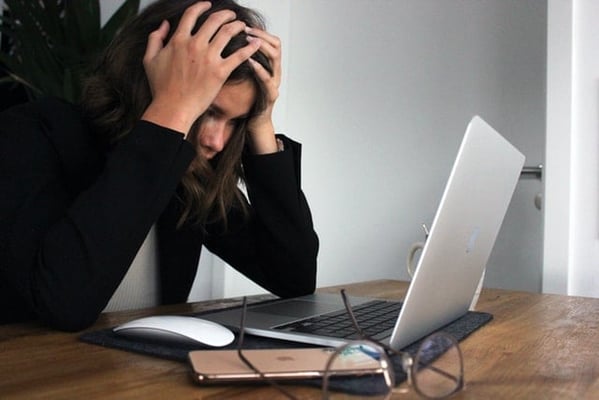 Common Problems with HubSpot and How to Solve Them
If you're considering switching from a simple CRM to HubSpot, you've probably noticed the numerous blogs and articles out there talking ...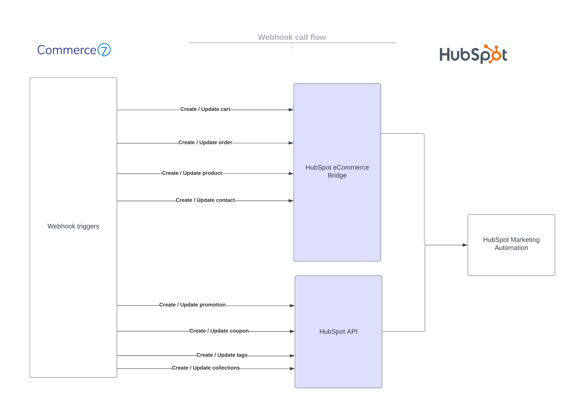 Data-Driven Marketing Strategy Using HubSpot Integration
Client Located just east of San Francisco in the historic Livermore Valley, Wente Vineyards is recognized as one of California's premier ...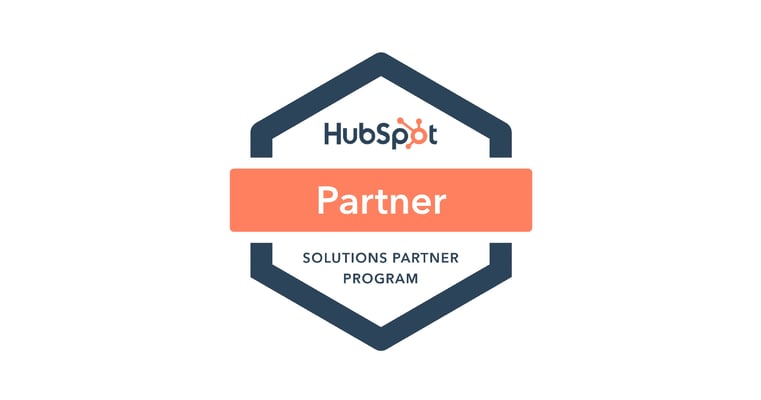 The top 5 HubSpot integrations partners
If you're looking for a partner to integrate your tech stack with HubSpot's CRM, but the list seems endless and overwhelming. Besides, how ...