Migrating from Marketo to HubSpot - Step by Step Guide
Marketo is a great marketing automation tool for enterprise marketing teams who have multiple resources to work on marketing automation, including developers, strategists, and tech marketing to execute the campaigns. However, many small to medium-sized companies struggle to find the budget, expertise, and resources, and they are left feeling feel like they're not making the most out of their Marketo license investment.
For this reason, many have considered switching to a powerful yet easy-to-use marketing automation platform like HubSpot.
Working on tens of Marketo migrations, I know that it is hard to change to a new marketing automation system. But if you plan carefully, the process can be easy.
Here are the 10 step process to follow for a successful Marketo to HubSpot migration
How to migrate your data from Marketo to HubSpot
Marketo Audit
Property creation
Perform a full Marketo data export
Setup Forms & Smart Lists
Set up emails
Set up workflows
Set up lead scoring
Set up landing pages
Import data to HubSpot
Review and turn on workflows
Step 1: Marketo Audit
The first step is auditing your Marketo system. The audit includes
Contact properties
Integrations
Lists
Lead scoring
Campaigns
Emails
Landing Pages
Forms
Now is an excellent time to consider cleaning up your database from spam emails, invalid or inactive contacts, bounced emails, outdated properties, etc.
Step 2: Property creation
In this step, you will create the new custom properties in HubSpot or use the existing HubSpot standard properties so that when you import the data from Marketo, you can easily map it to properties to HubSpot.
Step 3: Perform a full Marketo data export
In step three, you will perform a full Marketo data export on multiple stages. First, you will export all contacts, then s separate export for each of the Marketo lists to be imported to Hubspot in step 9
HubSpot does not allow importing Web analytics data or email performance data from other systems. Therefore, if you have smart lists that depend on web analytics data or email performance like email opens or clicks, you need to import the contacts in these lists as static lists into HubSpot.
Step 4: Setup Forms & Smart Lists
In this step, you will need to recreate all the forms and smart lists in HubSpot.
Step 5: Set up emails
In this step, you will recreate all email templates and emails in HubSpot. HubSpot has an easy drag & drop email editor to create beautiful emails.
If you plan to use these emails in HubSpot workflows, you will need to save them automated emails.
Step 6: Set up workflows
To migrate Marketo campaigns to HubSpot, you will recreate campaigns as HubSpot workflows.
HubSpot and Marketo have different logic in building automation, so this is an excellent time to document and review your Marketo campaigns before migrating.
Step 7: Set up lead scoring
There are some differences between Marketo and HubSpot when it comes to lead scoring; for example, HubSpot lacks product-based lead scoring and time-based degradation of lead scores, which are available through Marketo.
In addition to re-creating scoring rules in HubSpot, it is essential to import old Marketo scores in new custom properties, so you have a record of historical scores.
Step 8: Set up landing pages
Using Marketo landing pages, you will create new landing page templates in HubSpot CMS and build your landing pages in HubSpot.
If you are not using Marketo landing pages and using Unbounce or any other tool for your landing pages with Marketo forms, you can swap the landing page forms with HubSpot forms.
Step 9: Import data to HubSpot
Before importing your CSV exports from Marketo, it's essential to upload the unsubscribe lists, validate emails to remove SPAM and bounce email addresses before adding them to HubSpot to avoid any negative impact on your email deliverability score.
Step: 10: Review and turn on workflows
Test each of your workflows, verify exclusion lists and re-enrollment options before activating your automation workflows
The best way to plan for a successful Marketo to HubSpot migration is with the help of an experienced team. We have been helping companies migrate successfully from one marketing automation platform to another since 2015. We can guide you to make this transition as smooth as possible. Contact us today for more information on how we can assist in migrating all of your data without downtime or disruption!
Learn how to utilize every tool inside of your HubSpot.
Prepare your teams to take ownership of HubSpot and make the most out of your investment.
Start your onboarding
Ranya Barakat
Ranya is a serial entrepreneur with over 8 years of experience working on the HubSpot CRM. She loves pushing her sleeves up , and getting s*** done. When she is not running her HubSpot partner agency, you can find her upside down on her yoga mat.
Subscribe to our blog
The best information about inbound marketing, sales, guides and migrations.
Related Reads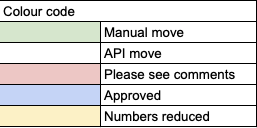 Clean Up Your HubSpot Portal or Migrate to a New One?
If your company had a bad HubSpot implementation, is undergoing structural change, is merging with another business, or is not getting the ...
HubSpot Stuff That Makes Us Happy :-)
One thing we love about HubSpot is that it's a platform that's always changing. The technology company constantly seeks to optimize the ...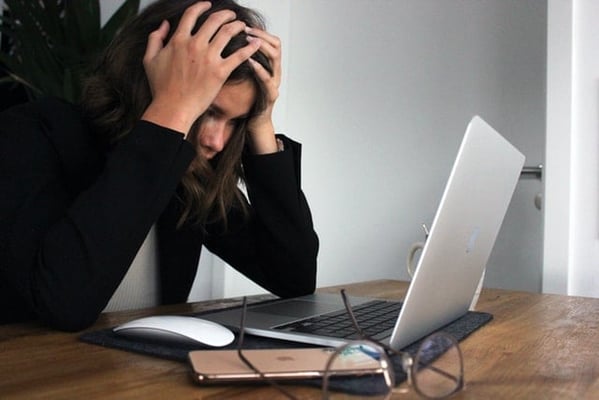 HubSpot Payments: The Essential Guide
If your business is growing rapidly and you need to take it to the next level, you may have noticed how painful and messy payments can be. ...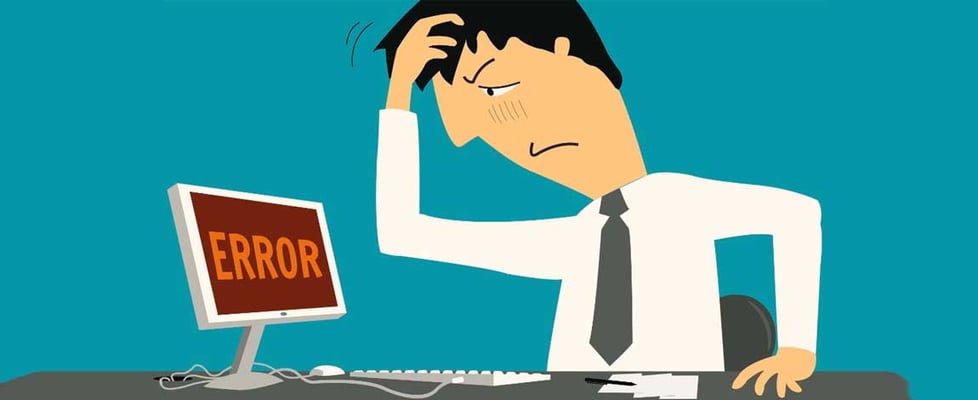 11 Mistakes to Avoid When Using HubSpot
Over many years of helping companies implement and grow their business using HubSpot, we've come across some common mistakes that are made ...