There are many reasons why a business may consider changing its CRM. Maybe the cost of the software is becoming too high, or perhaps they have decided that there is better functionality available in other systems. Whatever the reason, it's not uncommon for businesses to switch from one CRM provider to another at some point in time.
According to Capterra's research, 40% of the companies who switched to a new CRM did so because their old one didn't have the right features.
Working with hundreds of HubSpot customers over the past seven years, I know that migrating to a new CRM system can be a stressful, time-consuming process. However, to set up your team for success on your new CRM, you need to quickly and easily migrate your CRM data. You need all your historical CRM data, including all customer engagements, so your sales team can do their job; losing valuable customer engagements will negatively impact your team's performance.
In this post, we will list the six biggest mistakes businesses make when migrating.
Top CRM Migration Mistakes
Underestimating the time needed for complete migration
Dirty data
Outdated data structure
Overlooking the limitations of the new CRM
Forgetting to pause active workflows and automation
Not backing up your data
Underestimating the time needed for complete migration
Many factors can affect how long a complete CRM migration will take, for example, how many records and the size of the data and the daily API limits and throttles.
I have often seen this with customers who underestimated the time needed for a complete migration and wait until there are only three weeks left in their old CRM license.
Data migration is a time-consuming process as each of your old CRM and HubSpot have daily API limits; consequently, forcing the data migration to pause once crossed the daily limit and restart the next day.
Delays due to hitting API limits can result in data loss as you get locked out of your old CRM as your license expire, or you need to negotiate with your old CRM provider to extend the license cutoff date.
Dirty data
Dirty data is when the information you have is not accurate, not complete, or inconsistent. Inaccurate data can result in data integrity problems or make your information not useful and undermine all the processes related to it.
Ensure data integrity in your new CRM by having clean and accurate records by validating, reformatting, de-duping, or cleaning up data from your old CRM before migrating to HubSpot.
Outdated data structure
It is essential to think about the structure of the new CRM before you migrate data. For example, will all of your current CRM objects and fields be available in the new CRM? You may need to alter some data before you can use it in the new CRM. That way, your CRM database will be clean and better organized. It also might reduce the time of the migration if you only migrate the data that is needed.
Overlooking the limitations of the new CRM
Some data cannot be migrated from one CRM to another because of technical limitations. For example, in HubSpot web analytics data and email performance, these fields are not accessible via API. Another example if you are migrating from SalesForce to HubSpot, you need to think of workarounds for SalesForce dependent picklist property types as they are not available in HubSpot
Forgetting to pause active workflows and automation
It is essential that before you start with migrating your CRM data to HubSpot that you disable any workflows or automation setup in HubSpot until the full migration is complete. Pausing all automation in HubSpot will prevent any automated email from getting sent out or creating hundreds of tasks for your sales team.
Forgetting to back up your data
Take a full CRM backup after completing the migration so you can have a historical snapshot of your data from your old CRM. A full backup is the only way to ensure that you won't lose everything if something goes wrong.
If you're considering a move to HubSpot CRM and want to learn how to avoid the common data migration pitfalls and make a success of your transition to HubSpot CRM, get in touch today for a free consultation.
Master HubSpot tools & unleash a world of endless possibilities!
Unlock Your HubSpot Powerhouse: Contact Us to Transform Your Digital Journey!
Start your onboarding
Izzy
My name is Izzy and I am a co-founder of CRM Toolbox, an award-winning HubSpot Solutions Partner. I lead our team of consultants who provide professional guidance to help businesses implement the HubSpot CRM platform migrate, integrate their tech stack to HubSpot to create a seamless environment for sales reps to use. There is nothing I love more than solving the challenges that come up when someone wants to migrate an old system or integrate their tech stack with HubSpot - it's like a puzzle!
Subscribe to our blog
The best information about inbound marketing, sales, guides and migrations.
Related Reads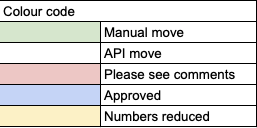 Clean Up Your HubSpot Portal or Migrate to a New One?
If your company had a bad HubSpot implementation, is undergoing structural change, is merging with another business, or is not getting the ...
HubSpot Stuff That Makes Us Happy :-)
One thing we love about HubSpot is that it's a platform that's always changing. The technology company constantly seeks to optimize the ...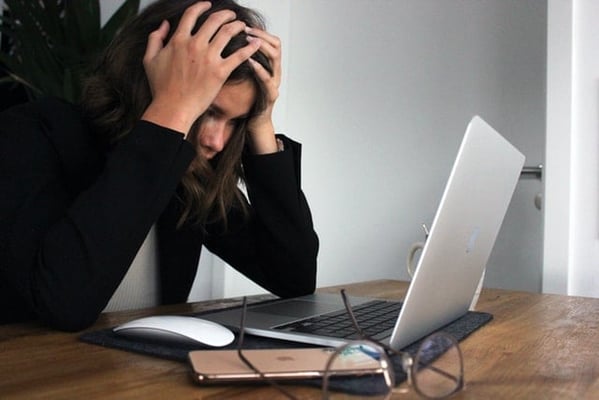 HubSpot Payments: The Essential Guide
If your business is growing rapidly and you need to take it to the next level, you may have noticed how painful and messy payments can be. ...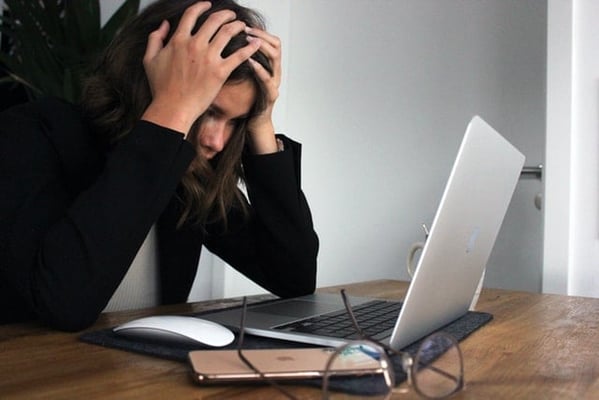 Common Problems with HubSpot and How to Solve Them
If you're considering switching from a simple CRM to HubSpot, you've probably noticed the numerous blogs and articles out there talking ...