Several would say that one of the "happy problems" with using HubSpot is that it can have so many new features that users don't even know how to make good use of them.
One of the best examples is HubSpot Payments, a feature that is gradually becoming one of everyone's favorites due to its versatility when it comes to shortening the sales cycle. What better way to understand the benefits of this tool than to read through real success stories?
1. 300% Increase in Free Trial Subscriptions
Ignite, an online training platform was facing a problem that they could not find a solution to every week, Ignite members created training sessions for their paid users, but it seemed impossible to avoid the influx of users who sneaked through the security filters and took advantage of the content for free.
Although it was clearly stated on the registration page that these were sessions for paid members, anyone could register, which led the Ignite team to question how to capitalize on the work being done without spending hours verifying that each one of the users was actually a paid user and manually contacting those who were not to invite them to join.
The main problem was in the company's Tech Stack because their technology had not grown with them, even though they are no longer a startup company.. Originally, the site was designed in Squarespace, a very practical platform for creating websites in a simple way. As they grew, new tools were integrated, such as Eventbrite, Stripe, Zapier, Zoom, and their own email platform. Everything was united but not integrated.
This lack of integration, especially between the payment platform and the rest of the tools, created information silos and gaps. The team had to spend much of their time extracting information from different sources in order to see the big picture. Furthermore, the webinars and digital event platform Eventbrite had integration problems with Squarespace, limiting the efficiency of their entire process.
During a change in company focus (from direct to corporate customers), the Ignite team decided to upgrade their Tech Stack to provide a frictionless experience for their customers and attract new prospects to grow the business. Ignite needed a new platform capable of maintaining all services in one place without impacting existing customers. They need a tool capable of effectively bringing together marketing, sales, content, and subscription management efforts.
This is where HubSpot comes in and, knowing their limitations, the Ignite team chose to work with a HubSpot Partner Agency to improve their strategy and implementation of the tool. They partnered with Aptitude 8.
One of their first goals was to integrate Payments with HubSpot, which allowed users to purchase and pay in the same flow. This not only made it easier for Ignite to operate but also substantially improved the experience for Ignite's corporate customers, as they could manage their own contributors' subscriptions.
With all your information in one place, there's no need to access different accounts or search for information from different sources. The entire customer journey is in one place and payment communications are automated from HubSpot.
Much to Ignite's delight, HubSpot Payments managed to restrict access to users who didn't have an active membership, allowing new users the option to create a trial before signing up for the service.
Today, the Marketing Hub is a key tool in Ignite's growth because they can now offer 30-day free trials. While people try their product, their marketing team nurtures prospects to cultivate potential memberships. Now that their processes are more efficient, the Ignite team spends 50% less time following up and manually contacting customers to make the payment.

2. Zenpilot Saves up to $15,000 Per Month by Streamlining Their Payment Process
The only way to scale a business sustainably is to prevent manual processes from piling up to prevent your team from having to focus on them instead of their tasks. ZenPilot suffered from an extremely demanding payment system.
Nothing could be more contradictory than ZenPilot, a company that streamlines other companies' processes, having a complete disconnect between its payment system and its CRM,
Each payment required 3 different tools working in unison: Quickbooks, Stripe, and SmartCart, which required constant supervision by the operations team, especially when the customer wanted to pay by debit, since SmartCart did not accept ACH transfers, making more manual work necessary. "We had so many tasks to do, we needed to hire extra help for the bills," explains Gray MacKenzie, founder of ZenPilot. In addition to being an expensive process, it was slow and generated friction with customers.
The decision to try HubSpot Payments was a relatively easy one for MacKenzie, as he had been a HubSpot customer since 2012 and he knew applying for the HubSpot Beta version was the best option for his company.
With HubSpot, everything is integrated and the customer can pay directly from the website, an email, or through a chat session. By being connected to the CRM, all the information about deals and clients is accessible at all times, facilitating customer service.
Saving time is another great benefit of working with HubSpot Payments. Since the client receives the payment link in an email or quote, it can take only a few minutes for the first kickoff meeting to be scheduled. The flow goes like this:
They send the client an introductory service with the conditions, work map, costs, and description of the service
They add a payment link to the sales deck
The client accepts the services
The link accepts the payment and starts an automated flow, activating a new project in ClickUp
The client is directed to a form and calendar to schedule their first call
Finally, the savings of $15,000 per month comes from commissions that no longer have to be paid to SmartCart (the commission cost per sale is down approximately $250 per customer) and the ability to directly accept ACH payments. They can now dedicate this money to scaling their business and giving the best service to their clients.
3. Reduction of Excess Applications
Additionally, the Apps Without Code team uses the payment object within HubSpot to create automation and speed up reporting, eliminating the need for human interaction in parts of the process. This allows the marketing, sales, and service teams to focus more of their time on delivering customer-centric service. By using Payments, Angela and the Apps Without Code team have eliminated 5 tools that only added noise to their processes, are saving 10-20 hours a month, and speeding up the time they spent reporting by 75%.
HubSpot Payments is a relatively new feature but it helps users and customers in situations where they encounter the most friction. If the three examples above weren't enough to make you fall in love with HubSpot or still leave you with some questions, please contact me. I'd love to talk with you about your company's challenges and how I can help you take your business to the next level with HubSpot.
Master HubSpot tools & unleash a world of endless possibilities!
Unlock Your HubSpot Powerhouse: Contact Us to Transform Your Digital Journey!
Start your onboarding
Ranya Barakat
Ranya is a serial entrepreneur with over 8 years of experience working on the HubSpot CRM. She loves pushing her sleeves up , and getting s*** done. When she is not running her HubSpot partner agency, you can find her upside down on her yoga mat.
Subscribe to our blog
The best information about inbound marketing, sales, guides and migrations.
Related Reads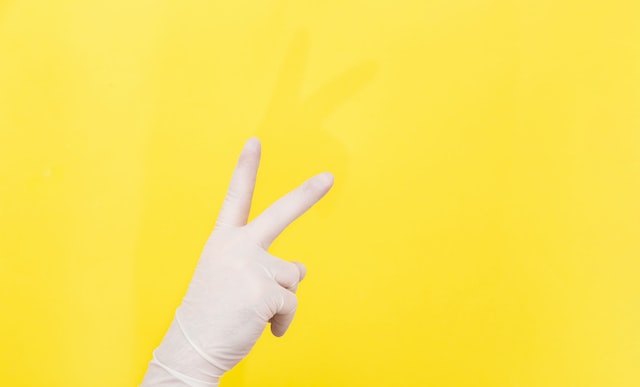 One hub or all hubs at once?
If you already work with one of the HubSpot Hubs and are starting to consider expanding your product portfolio to complement your operation ...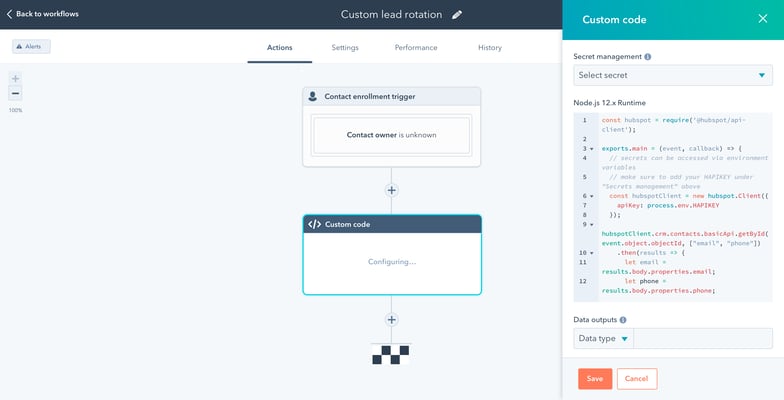 How Operations Hub Can Improve Your Data
Data quality is one of the most important concepts when it comes to your CRM and company success. Data, at the end of the day, is the ...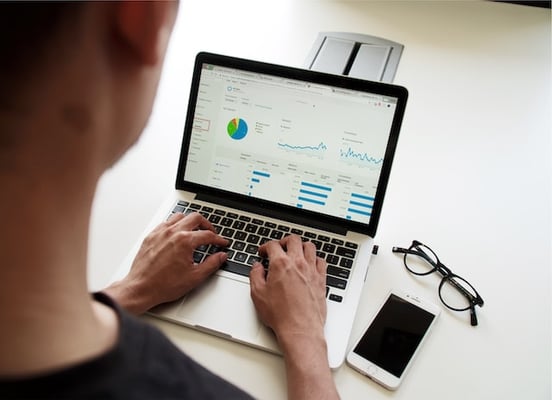 Steps for Successful Sales Enablement
One of the main questions when starting conversations about a new CRM is profitability. How quickly can this tool become profitable? One of ...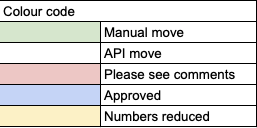 Clean Up Your HubSpot Portal or Migrate to a New One?
If your company had a bad HubSpot implementation, is undergoing structural change, is merging with another business, or is not getting the ...